February 3rd, 2013
|
Posted by Miss Jia
|
Posted In
Oh Ok
Another day, another celebrity put on life support for trying to be cute on Twitter.
During the epic halftime performance which featured Destiny's Child, Keyshia Cole thought it'd be a great idea to shade a little part of Michelle Williams' life.
Sure, we've gotten our fair share of laughs via the new website, PoorMichelle.com, but was it Keyshia's place to add a little gasoline to the flame? Twitter didn't seem to think so.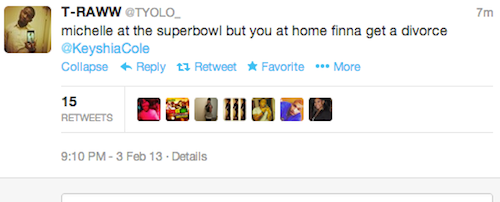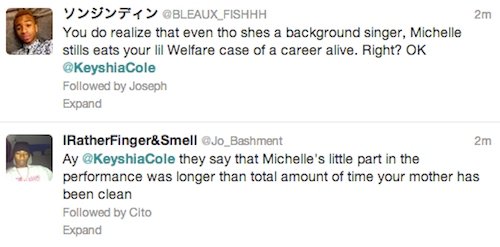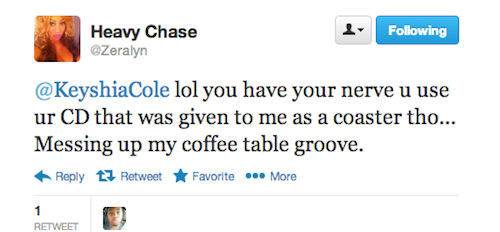 Share
Tweet
Leave A Response