August 27th, 2012
|
Posted by Juicy Carter
|
Posted In
Celebrities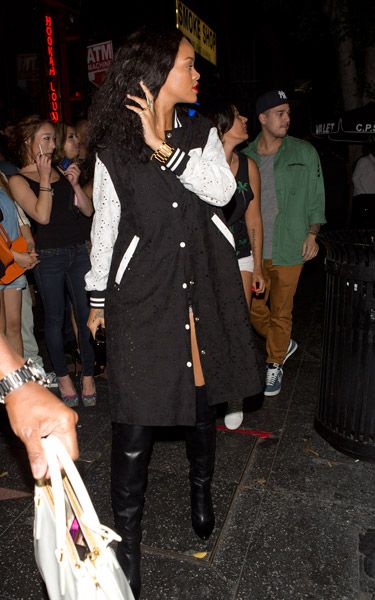 Rihanna, Rob Kardashian and a group of friends were all spotted riding Go Karts over the weekend at Racer's Edge Indoor Carting in Burbank, CA before heading to Playhouse Nightclub in Hollywood.
Rob and new comer, Rita Ora, are rumored to be an ongoing couple and have been spending a lot of time together lately. Over the weekend, she was no where to be found, and he just so happened to be with the one person everyone has compared Rita to since making her Roc Nation debut.
Rihanna and Rob were a rumored item back in February. Pretty interesting! Post your thoughts!
Photos: PacificCoastNews
Share
Tweet
Leave A Response