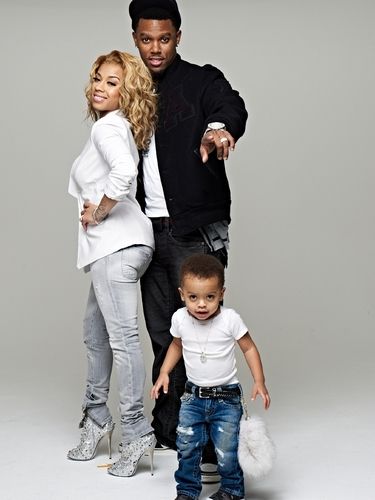 Keyshia Cole's new album will not be full of sad love songs this time around. In an exclusive interview with Essence.com, she talks about no longer being in a dark place. When asked if motherhood and marriage has changed what she sings about, her response indicated that her fans can expect a definite shift.
It has because I'm in a happy place now. However, some of my fans are not. So I brought on a bunch of writers this time around. Obviously I'm not in that place to write those kinds of songs.
When asked how the new album, Woman to Woman will differ from the previous four, she says she has evolved.
I think that I've grown vocally and I think a lot of the songs are touching to me.
As for her long awaited reality show, Family First, the singer warns it won't be anything like the first show, The Way It Is.
I'm a little nervous because it's different. It's me, my husband, my son and my mother, Frankie. My mother's been in rehab for a while. I'm really proud of her. It's just a different view of me and what I've been through. You won't see Neffe on the show. However, I wish you would have.
While the reality show STILL has no release date, her new album, Woman to Woman, is due this fall.
I'm glad to hear that Frankie decided to go back to rehab and get herself together. For those of you that are Keyshia Cole fans, what kind of sound are you hoping for with this new album?
Share
Tweet
Leave A Response